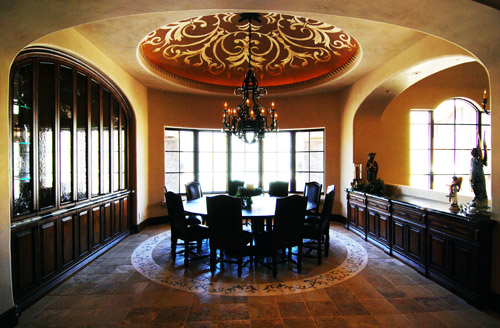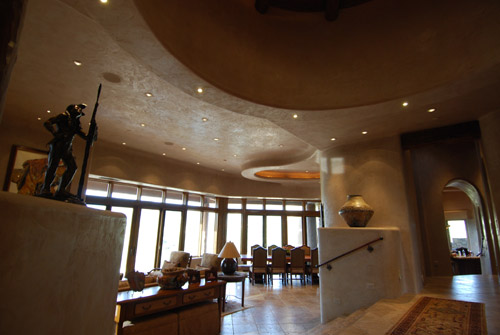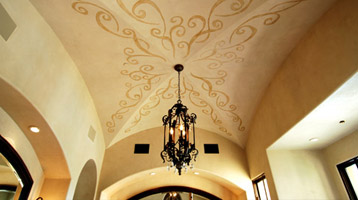 Saguaro Drywall Company's drywall and Venetian Plaster divisions have earned a reputation as the most trustworthy in the custom home, remodel, and small repair arenas for Arizona's most distinguished clientele. We import only the finest Venetian Plasters and specialty finishes from Italy, and creates diverse impressions with domestic clays and synthetics. Our Master Artisans are trained by Bill Borselli in traditional techniques as well as modern production-based applications. Bill makes an annual pilgrimage to Italy in order to stay abreast of current trends and artistic advances in the industry.
Contact Us For a FREE Estimate
View our Venetian plaster project gallery
Our Services Include:
Expert drywall repair
Stain maintenance
Paver sealing
Venetian Plaster repair
Faux paint repair
Custom repaints
American clay
Custom artwork
American Clay Plaster and LEED
Our Earth Plasters, Sanded Primer and Mud Glue are comprised of zero-VOC materials. American Clay Earth Plaster exhibits no off-gassing over the life of the cured walls. The porous clay plaster finish does not support microbial growth, and does not allow moisture to accumulate, helping to maintain a mold-free environment with improved indoor air-quality.
Our plasters are a blend of post-industrial aggregates, clays and pigments. The post-industrial aggregates are comprised of rock and post-industrial shell waste crushed into sand. American Clay is the lowest embodied energy choice for your project when used with our Mud Glue and has the lowest carbon footprint of any interior finish product.
American Clay Earth Plasters contribute to the U.S. Green Building Council's (USGBC) credits, under the LEED-NC rating system.