Saguaro Drywall's customer service personnel are equipped, skilled, experienced, and professional. When contacting Saguaro Drywall for customer service you can expect:
Saguaro will respond to contact promptly, within one business day
Saguaro will listen to your needs, identify the issues, and schedule appropriately
Saguaro will maintain contact and adjust to scope/scheduling changes
It is our commitment that customers are satisfied with the quality they receive, from the early phases of the project all the way through the 2-year warranty, and beyond. In order to ensure this customer satisfaction, we will perform the following quality visits:
Quality Checks at Hanging and Taping Phases
Pre-Paint Punch
After Carpet Punch
Buyer Walk Punch
One Year Warranty Walk-Through
We do understand that problems may arise even after we have performed our warranty punch, but our customers know that they can continue to count on our attentiveness and know we will be happy to extend our services.
To get your customer service scheduled, please contact us using the form at right.
Sam Perez
Venetian Plaster Customer Service Rep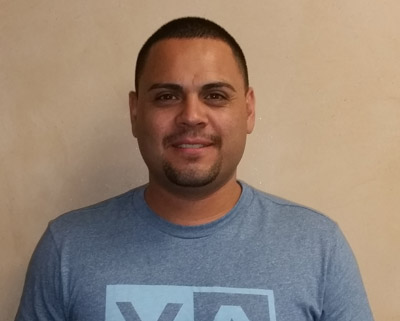 Don Beamish
Drywall Customer Service Rep